FluCoMa Podcast #16 (Part Two): John Bowers
Episode 16 (Part Two) of the FluCoMa Podcast where Jacob Hart talks with artist-researcher and creative coder John Bowers.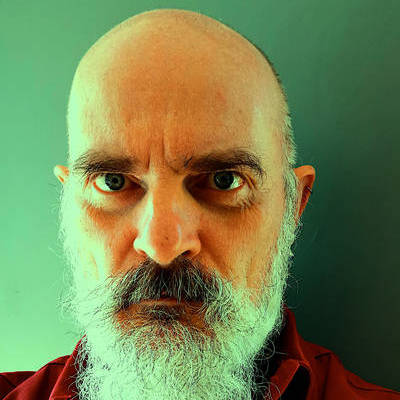 John Bowers
The Podcast
Chapters
Introduction (0:0)

NMF for bobot and 3BP (0:14)

Simulations of the self (5:2)

Curating one's sound (10:11)

Walking and mythogeosonics (13:33)

Places and histories (25:20)

HCI and interface (37:17)

Creative coding environments (48:38)

Screen acreage (57:14)

Annotations (1:1:46)

Performance ecologies (1:14:13)
Overview
In this episode of the FluCoMa Podcast, we see part two of my talk with John Bowers. John is an artist-researcher whose work has appeared all over the world. In this second episode, we learn about some of John other projects that notably make use of the FluCoMa tools, and also breach some broader questions around subjects such as HCI, annotation, creating coding environments and performance ecologies. See part one of this podcast here.
Links
Here are the links to some of the things that were discussed during the podcast: