FluCoMa Podcast #08: Darlene Castro Ortiz
Episode 8 of the FluCoMa Podcast where Jacob Hart talks with composer and creative coder Darlene Castro Ortiz.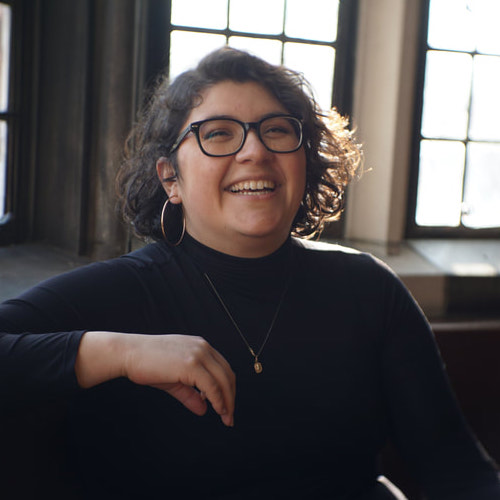 Darlene Castro Ortiz
The Podcast
Getting Into Music (1:29)
Sonification and Musical Translations (8:20)
Working with Instrumentalists (17:40)
Recent Work with MLP (19:50)
The Conceptual Role of the MLP (29:38)
Performer Visibility and Constraint on Stage (35:54)
Historical Music Notation Research (40:44)
Future Work with Machine Learning (45:47)
Overview
In this episode of the FluCoMa Podcast I talk with composer Darlene Castro Ortiz. We discuss some of her creative work and how she approaches ideas of sonification and musical translations. We also discuss one of her latest projects, a piece that makes use of the fluid.mlpregressor and explore her approach to using this kind of neural network within her practice.
Links
Here are the links to some of the things that were discussed during the podcast: